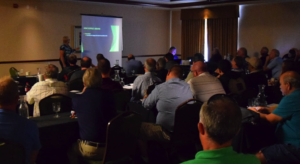 Online presentation with MSBA and CSJA
On Sunday, August 26, and Monday, August 27, the Mid-States Band Association and CSJA broadcast an online presentation for sponsors of MSBA shows, particularly for those sponsors who have not hosted a Mid-States show before. Presenters included Dick Turner, Executive Director of MSBA, Greg Mills, President of MSBA and Executive Director of CSJA, and Jeff Waggoner, Assistant Director of CSJA.
Here is a link to a pdf of the Keynote presentation file: MSBA online presentation August 2018
Mid-States Sheets, revised 10.18
What is that cable he was talking about during the presentation?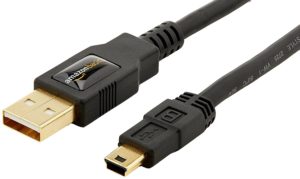 Our older Sony recorders – the ones many of our members have been using for years – require a somewhat uncommon cable to connect to a computer. It is called a "mini USB" cable and can be found on Amazon.com at this link. Most of our members should still have one (the one that came with the recorder) but it's safer to have one. It costs about $ 5.
Sony created Windows software to help manage these recorders. However, most recorders should show up on today's laptops just like USB thumb drives. You may download that software here.
Spring Seminar Track For Band Directors, Staff Members, and College Students will be held again in 2019
The following information was from the very successful 2018 Seminar. We plan to offer another seminar on April 27, 2019, at the Louisville Airport Hilton Garden Inn. When more information is available it will be posted here.
The 2018 Presenters:
Wayne Markworth, of Centerville, Ohio, was Director of Bands at Centerville High School for 35 years. His "Centerville Jazz Band" marching band was a finalist at Bands of America Regionals and Grand Nationals 57 times, with 14 regional championships and the 1992 Grand Nationals Championship. Wayne is President of the music and consulting business Shadow Lake Music. He is member of the Bands of America Hall of Fame and is the author of The Dynamic Marching Band, a textbook on marching band techniques. Wayne adjudicates all over the US and teaches at Wright State University. He is a member of the CSJA Board of Directors and is the Director of the WGI Winds program.
Bob Rada, of Oakbrook Terrace, Illinois, has been involved in competitive marching activities since the early 1970s, when he was the music director/arranger for the Chicago Cavaliers. Bob's tuba performance career has included performances with the Chicago Civic Orchestra, the Lyric Opera of Chicago, the Grant Park Symphony, the Bolshoi and Royal Ballets, and the Chicago Brass Ensemble and the Chicago Brass Quintet. He has arranged for and instructed bands that have won Mid-States championships and have been KMEA state finalists. He arranged the music for the Cavaliers 60th anniversary reunion corps and was the arranger for the Classic Cavaliers. He was recently named the director of the Midwest Connection, a community drum corps project serving the Chicagoland area and a part of the Cavaliers organization. He is the music consultant for the Cavaliers Chromium Indoor Winds and is the arranger for the All-Illinois Marching Band. Bob currently serves as Treasurer of CSJA.
Kevin McNulty, Sr., is a former Executive Director of CSJA. His new book, "Assessing Music Performance: A Valid System for Measuring Student Performance and Growth," was published in March of 2018.
---
Are you sponsoring a pageantry arts event and are in need of adjudicators?
We can provide you with outstanding judges in music, visual, effect, percussion, equipment, or any of a number of pageantry arts captions. Please take a moment to submit your information here, and you will receive a prompt reply.
Questions? Contact The CSJA Leadership Team
---
Some of the markets we serve:
Florida Marching Band Coalition
Central Indiana Track Show Association
Kentucky Music Educators Association
Louisiana Marching Band Circuit
University of Kansas
University of New Mexico
Morehead State University