All CSJA Active Members have passed background checks!
This past spring CSJA secured the services of a major company that provides intensive background check services.  We want our clients to know that we value the safety of the students we serve, and all our active members have voluntarily submitted to the background check process. So far as we know, we are the first independent pageantry adjudication organization to be able to verify that all our active members have passed a background screening!
---
CSJA Members presenting at WGICON!
WGICON will take place September 6-7, 2019, in New Orleans, and we are proud to announce that CSJA Executive Director Greg Mills will provide a presentation on the WGI Winds track called "Small can be GREAT!" Also presenting is CSJA member and WGI Director of Winds, Wayne Markworth! The full list of sessions can be found here.
---
Online presentation and print document available!
In August of 2018, the Mid-States Band Association and CSJA broadcast an online presentation for sponsors of MSBA shows, particularly for those sponsors who have not hosted a Mid-States show before. This year, that material has been updated and expanded for use by any show sponsors in any of our markets. It is a "best practices" document we created to help folks not miss any of the critical steps required in putting on a great contest. Go to this page to find the print document and video presentation. (Password required. Contact the Assistant Director for the password.)
NOTE: This information is in the process of revision, and the 2020 version will be available in April 2020.
Mid-States contest sponsors: Brian McDonough's online presentation about how to set up CompetitionSuite for your contest is available here. Password is BRIAN. For more information, contact Brian at Kings High School.
---
The elusive cable needed to connect older Sony audio recorders to a computer!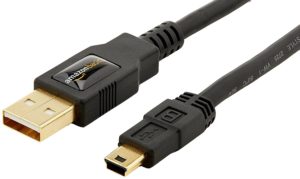 Our older Sony recorders – the ones many of our members have been using for years – require an increasingly uncommon cable to connect to a computer. It is called a mini USB cable and can be found on Amazon.com at this link. Most of our members should still have one (the one that came with the recorder) but it's safer for each sponsor to have one. It costs about $5.
Sony created Windows software to help manage these recorders. However, most recorders should show up on today's laptops just like USB thumb drives. You may download the Sony software here if you need it.
Obviously, if you are running CompetitionSuite and using tablets or smartphones to record, you do not need this cable! But any shows that still use regular recorders could need it. Our members have a mix of older and newer recorders – the new ones have built-in USB connectors. But we still have a lot of the older recorders out there because they never seem to break!
---
Are you sponsoring a pageantry arts event and are in need of adjudicators?
We can provide you with outstanding judges in music, visual, effect, percussion, equipment, or any of a number of pageantry arts captions. Please take a moment to submit your information here, and you will receive a prompt reply.
Questions? Contact The CSJA Leadership Team
---
Some of the markets we serve:
Florida Marching Band Coalition
Kentucky Music Educators Association
Louisiana Marching Band Circuit
University of Kansas
University of New Mexico
Morehead State University
Need a CSJA Contract form? Go here (password required; contact executive.director@csja.net or assistant.director@csja.net for password).
Need a Florida Contract? Go here
Our thanks to CSJA member Ken Martinson of Marching.com for the use of the image!